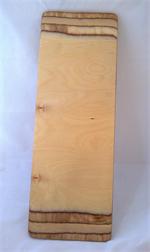 Straight Transfer Board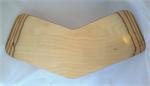 Curved Transfer Board


On this page: TRANSFER BOARDS - PATIENT TURNTABLES - BED HAND BLOCKS - SLIDE GLOVE DRESSING AID - TRIPSAFE
TM
CABLE COVERS
---
TRANSFER BOARDS - SLIDE BOARDS
Transfer Boards enable clients to slide themselves between two surfaces e.g. from bed to chair or chair to car.

Made from lacquered Birch plywood with tapered ends

Straight board:

Length:24"/ 61cm. Width: 8 1/4" / 21 cm. - easy to use in confined spaces

Curved board :

Length: 72 cm. / 28") Width: 25 cm./10" Weight: 1.5 Kg. allows easier angled transfers

Wipe clean surface

- CE marked

Maximum user weight for all boards is19 stone (120 Kg.)
Further information download: TRANSFER BOARDS

PRICE:




Straight 24" £ 33.75




Curved £ 44.95




Order Code: TBS / TBC




STOCK LEVEL: In stock
---
TRANSFER TURNTABLE - PATIENT TURNER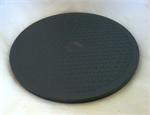 Helps in the transfer of clients from one seated position to another
Diameter of turntable - 16" (41 cm.) Full rotating circle in both directions.
Wipe clean, non-slip, surface
Maximum user weight is 125 Kg. (19 1/2stone)
Further information download:

TRANSFER TURNTABLE





Order Code: TT


PRICE: £ 39.95


STOCK LEVEL: In stock
---
HAND BLOCKS (pair)
Helps clients move themselves in bed by increasing the amount the body can be raised.
Can be used singly or in pairs
Lightweight plastic body with non-slip pads on the base.
Wipe clean. CE marked.
Maximum user weight: 20 stone (126 Kg.)
Further information download:

HAND BLOCKS





Order Code: HB




PRICE per pair:

£ 52.95





STOCK LEVEL: delivery in 7 days



---
Slidetex
™
EASY SLIDE GLOVES DRESSING AID
Slidetex™ Antibacterial and Antifungal nylon fingerless gloves with a slip free lining.
Supplied in pairs. Washable fabric.
The simple sliding arm sleeve lets you or a carer slide shirts, blouses and jackets on with ease.
The sleeve can also be used on the leg to help with trouser fitting.
Tripsafe
TM
r
educes trip hazards by securing electrical cables to carpet. Uses include TV and computer cables and light flexes. Send for a
SAMPLE
piece to see how it works!
---
Carriage Charges: Carriage charges are added following your payment details.
All orders under £25 to UK mainland are charged £3.95.
Orders over £25 and under £50 are charged £5.95
Orders £50 and over are charged £9.75.
Orders over £100 are charged £11.95.
Orders over £500 are charged £25.95
Payments Accepted:
Credit and debit cards via secure online payment.
Cheques by post.
Orders from recognised accounts